ABOUT US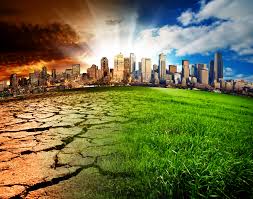 Elion House (the ancients' name for the Sun God) is a solar-hydrogen infrastructure developer with foundations as one of the first multi-disciplinary clean-bio technology incubators in the Asia-Pacific. Our foundational purpose is to heal and sustain life on Earth – change our relationship with it by being a force multiplier of a Clean Industrial Revolution based on technology that does not deplete our planet's finite resources but rather makes use of infinite resources. There will be plenty of 'feel-good returns' – the International Energy Agency has forecasted that clean power generation will grow into a $7 trillion industry by 2040. Moreover, if you include clean fuels like hydrogen, the market size could more than triple.
Focus investments are on high-quality carbon-neutral assets that produce a Regenerative Return on Investment (RROI) by decoupling growth from environmental, social, and governance (ESG) impacts. Exponential returns growth is sustainable from leading-edge technology scale effects and the development of new products and services with the ability to obtain value from unavoidable waste – leading to the rise of Cleantech-Enabled Sectors creating new markets and sources of revenues.
"Natural Capital at Risk" globally has been identified at $7.3 trillion (environmental and social costs of business) and against a backdrop of increasing natural resource vulnerability fueled by population growth and intensifying environmental regulations, companies that act now to decouple their growth from natural capital costs will be the companies of the future.
A lot can be said about how a government or business plans to move forward – if progress comes at the expense of accountability and long-term positive impact on the economy, environment, people and society, what good is it to anyone in the long term? Our children will be inheriting the damages the previous generation left behind on the planet so it is imperative that we make ethical business decisions for the benefit of both nature and society.
Technological advances are changing the face of the global economy and how it works – what industries are next to change and how will the entire global economic ecosystem be affected? We believe that Risk is Not the Reward. The rewards are driving technological or process innovations that create vibrant new markets that reduce environmental and social impacts. We see sustainable development as an enabler and believe that lifestyles of a clean environment and health will usher in a new way of life and a new generation of wealth as savvy investors and consumers are raising their expectations of the private and public sectors to incorporate environmental, social and governance (ESG) criteria into their operations.
Our mission is to look for a future that has already happened and act on innovative trends that are just now emerging but will carry forward the potential for everlasting positive change in the world that builds resilience to environmental pollution and climate change impacts – to help ease a suffering humanity, Totality.
"Humanity is going to require a substantially new way of thinking if it is to survive" Albert Einstein