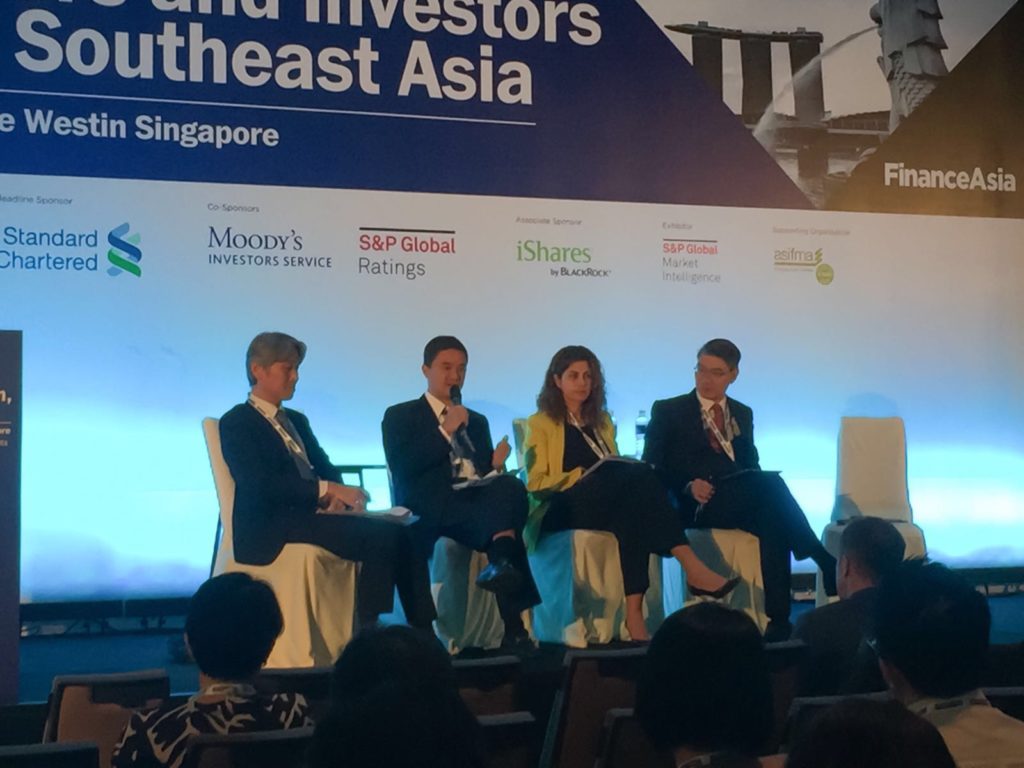 Elion House, Benjamin Khoo, on the
Debt and Infrastructure Financing Panel
talks about how Clean Technology Infrastructure innovation can generate superior low-risk yields for institutional investors in the current ultra-low yield environment.
The bespoke real economy asset class is positioned to meet the surging demand by global investors for environment, social and governance (ESG) compliant assets which can generate sustainable and long-term returns.
Panelists:
Moderator Kiyoshi Nishimura, Chief Executive Officer, Credit Guarantee & Investment Facility
Rana Karadsheh-Haddad, Country Manager Singapore, International Finance Corporation (IFC)
Brian Tang, Managing Director, Asia Capital Markets Institute
Benjamin Khoo, Managing Director, Regenerative Energy & Infrastructure – Elion House
The forum heard from a cross-section of governments, investors, issuers and regulators as they discuss the current issues impacting raising debt and the most lucrative sectors in the Southeast Asian market.